It's easy to see why Cousteau and the crew of Calypso were awe struck when they discovered the reefs of Cozumel in 1959. Drifting with the current along the walls of Palancar with the huge towering coral mounds and lush forests of sea fans and sponges, your senses are overwhelmed with the colors of a French Impressionist's palette.
"The water is so clear that diving is more like flying than swimming. You soar over an underwater mountain range, zooming over craggy peaks and swooping down into coral-studded crevices. Along the way, spiny lobsters wave their tentacles, anemones undulate their neon-colored fingers and queen angelfish, with their vibrant blue and yellow spade-shaped bodies, glide past. It's a buffet of marine life that includes Hawksbill turtles, nurse sharks, crabs, squid, and tiny snail-like creatures called flamingo tongues."
The Cozumel reef systems located off the western coast of the island have been preserved since July of 1996 by the Cozumel Reefs National Marine Park. With an area of over 29,000 acres the Cozumel Marine Park includes the federal maritime zone, as well as rocky and sandy beaches, mangroves and palm groves that support important biological communities. There are 26 types of corals, with more than 100 subspecies, and 300 fish species, some endemic to the island like the famous Splendid Toadfish.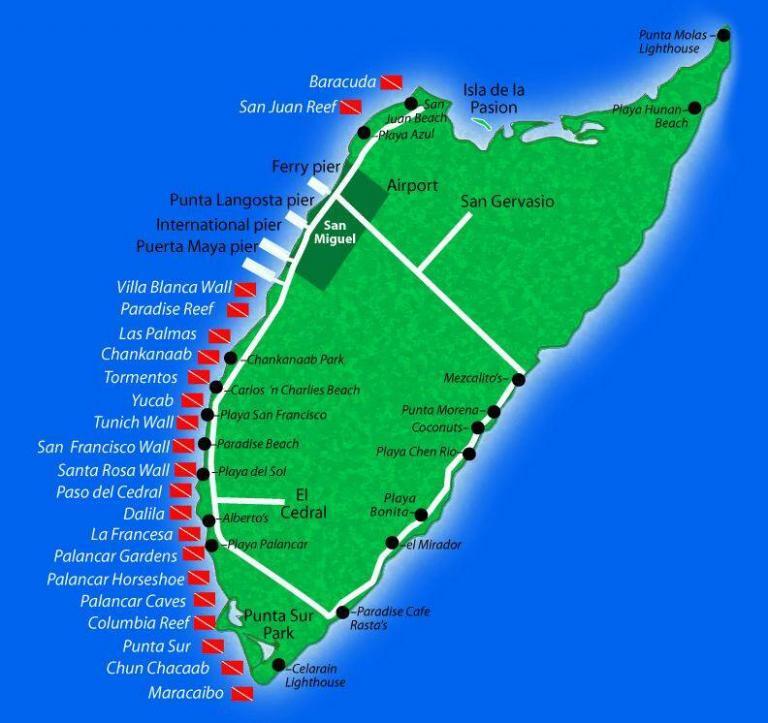 The Great Mesoamerican Barrier Reef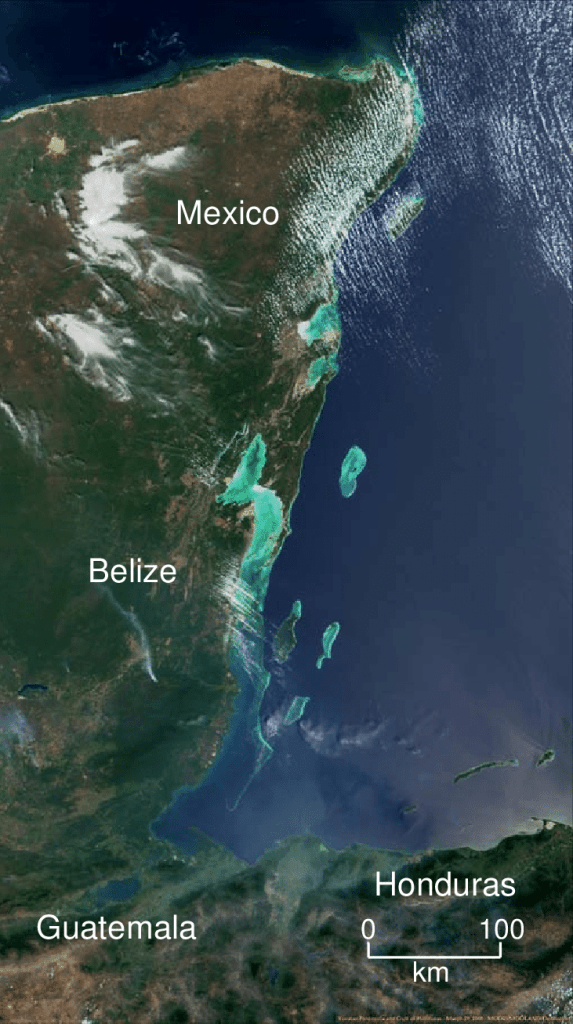 The reefs of Cozumel are part of the second largest reef system in the world. Covering nearly 115 million acres, the almost 700-mile-long Mesoamerican Reef stretches from the northern tip of the Yucatan Peninsula in Mexico all the way to the Bay Islands in Northern Honduras.
The Mesoamerican reef is unique in the Western Hemisphere not only for its size but also because of its biodiversity. It is home to more than 65 species of hard coral and more than 500 species of fish, including the mammoth whale shark – the largest fish in the world. An ancient natural system, the reef is more than 225 million years old and functions as a natural barrier to storms and hurricanes.
Much like the rainforests, the reef systems are crucial links to all plant and animal life on earth.